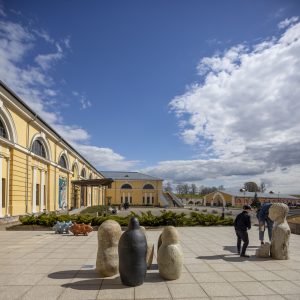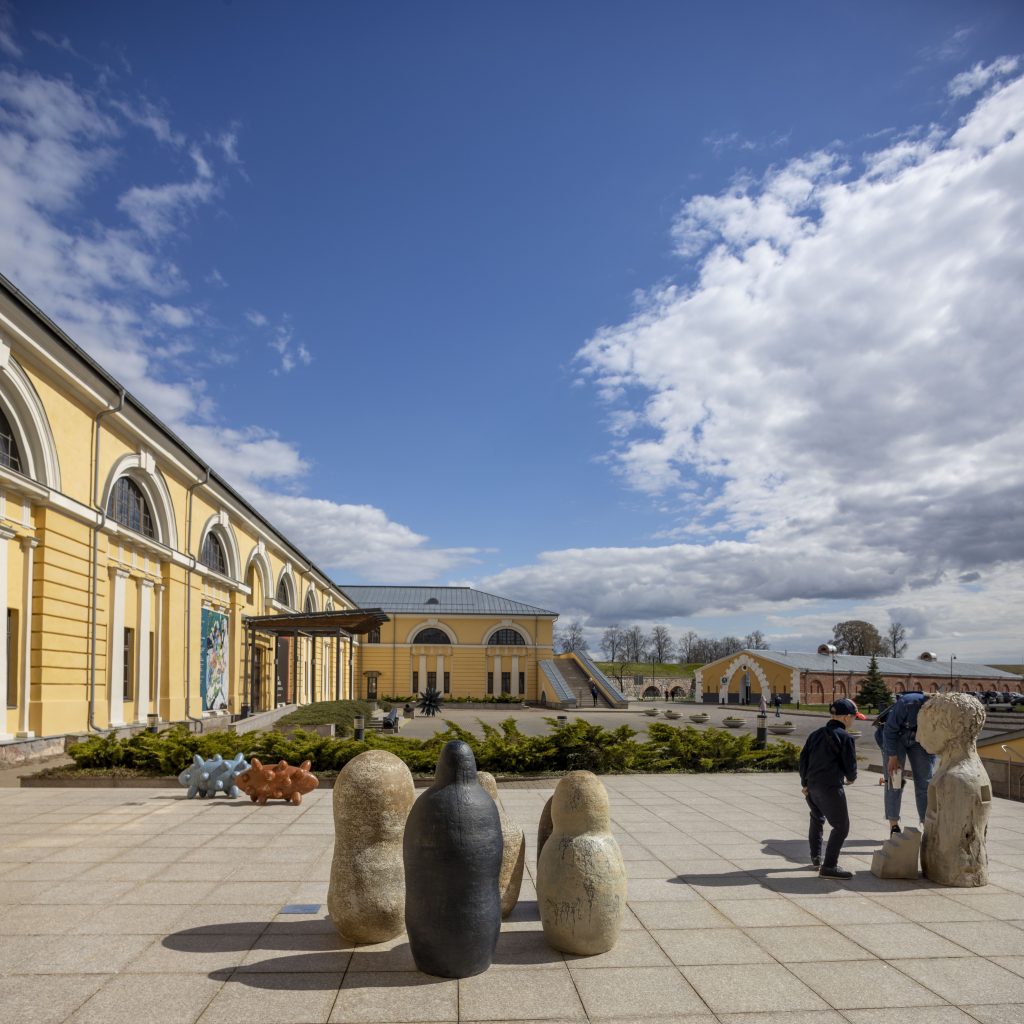 Date: 02.06.2023
Time: 16:00
Place: Daugavpils Mark Rothko Art Centre., 3 Mihaila Street, Daugavpils
At 4 p.m. on Friday, 2 June, the Daugavpils Mark Rothko Art Centre will open its summer exhibition season, featuring a legendary Latvian art group and other impressive projects from Britain, Poland and Ukraine.
The colour green reigns supreme in the Latvian landscape, and people are throwing themselves into the hustle and bustle of the year's hottest and most active season, keen to enjoy and experience all it has to give. The Rothko Centre adds to the offer with a stunning summer exhibition season filled with impressive projects from Latvian and international artists in solo and group show formats.
The late classic of Polish modernism, Stefan Gierowski (1925–2022), had been creating abstract paintings exploring the dual nature of light since the 1950s. The prominent art historian David Anfam compares Gierowski's art to Mark Rothko and John Hoyland. Extensive representation in leading galleries worldwide is another solid testament to his talent. The new show at the Rothko Centre, "Stefan Gierowski: From Here to Eternity", features vibrant large-scale canvasses that evoke spiritual and emotional recollections.
Jane Bustin (UK) is a multi-disciplinary artist whose practice includes painting, ceramics, installation, text, film, and performance. She has exhibited widely both domestically and beyond – her creative record includes solo shows in London, Berlin, New York, Paris, Sidney and Auckland. Now the geography extends to the Rothko Centre, Latvia, where her latest solo exhibition, "The Colour of Words", displays the work she produced in Daugavpils. The exhibition is an attempt to engage in a conversation with the buried images of unseen Rothko paintings in his birthplace, offering insights into the effects of place, colour, sound and image on artistic practice.
Daugavpils is the birthplace of many prominent figures in culture and arts. One of them is Solomon Gershov (1906–1989) – a Russian avant-garde artist with a deeply tragic fate. Deported not once but twice, he suffered the full force of repressions doled out by the ruthless Soviet regime. Even imprisoned in a labour camp in Vorkuta, where mental and physical exhaustion, illness and death were his constant companions, he continued to draw in secret. Most of his works were made with a graphite pencil to avoid the tell-tale smell of paint. "Art from the Gulag" features Gerhov's Vorkuta-period drawings from the Rubinstein Collection, displayed at the Rothko Centre courtesy of Tanya Rubinstein-Horowitz (Germany).
Until recently, the inhumanity of deportations seemed firmly associated with twentieth-century absurdities such as massive wars and aggressive ideologies. However, developments in Ukraine show this is hardly a thing of the past. "How Did I Get to the Bomb Shelter" is an interdisciplinary exhibition by seven Ukrainian artists who explore themes related to their personal experiences of war during the Russian invasion of Ukraine, longing for peace and security, their paths towards survival and hopes for the future. Featured artists: Kinder Album, Mykhaylo Barabash, Jaroslav Kostenko, Sergiy Petlyuk, Olena Subach, Art Group Sviter and Maxim Finogeev.  The exhibition was produced by The Nordic House in Reykjavik. Its display at the Rothko Centre is supported by the Nordic Council of Ministers Office in Latvia.
The nature of life in the cold embrace of totalitarian rule is still fresh in the mind of the Latvian artist Sandra Krastiņa and her generation. Individual anxiety versus resolute agency was a major creative theme in Latvian art during the National Awakening. That was when six promising art academy students announced themselves as an art group (1980) and spent the following decade building a joint creative record through exhibitions until the legendary "Gentle Fluctuations" exhibition/campaign (1990) became their signature brand and gave them a name for the ages. Controversial hot-button issues continue to affect their artistic expression today. However, now, as then, they remember their responsibility not to depict the suffering of others in opportunistic, directly representational ways but to derive symbolic imagery directly from their lived experiences and strongest beliefs. This summer, the legendary art group reunites at the Rothko Centre, almost in full, to reflect on current socio-political upheavals and their impact on art and creativity. Their exhibition, "Fluctuations", features Ieva Iltnere, Sandra Krastiņa, Jānis Mitrēvics, Ģirts Muižnieks and Edgars Vērpe.
The summer exhibition season will be on show through 27 August 2023.
On opening day, starting at 4 p.m., the new season's exhibitions will be available free of charge.
The exhibitions are produced with REACT-EU funding towards Europe's post-pandemic recovery. The summer exhibition season is supported by the Daugavpils City Council, The Nordic House in Reykjavik, The Nordic Council of Ministers Office in Latvia, The Rubinstein Collection, Caparol and Devona.
The summer season offer still includes "Doors of Perception: The Painting of John Hoyland" from the Rothko Centre's 10th-anniversary programme. The end of June will bring another addition from the CERAMIC LABORATORY International Ceramics Symposium. The new set of Mark Rothko's originals is on permanent display from 27 April.
Additional information and exhibition details:
https://www.rothkocenter.com/en/exhibitions/upcoming-exhibitions/
Publicity photo:
Contacts:
Inita Paegle
+371 654 30273
inita.paegle@daugavpils.lv