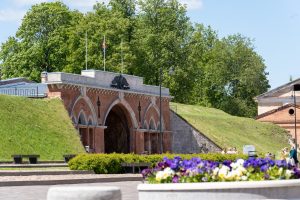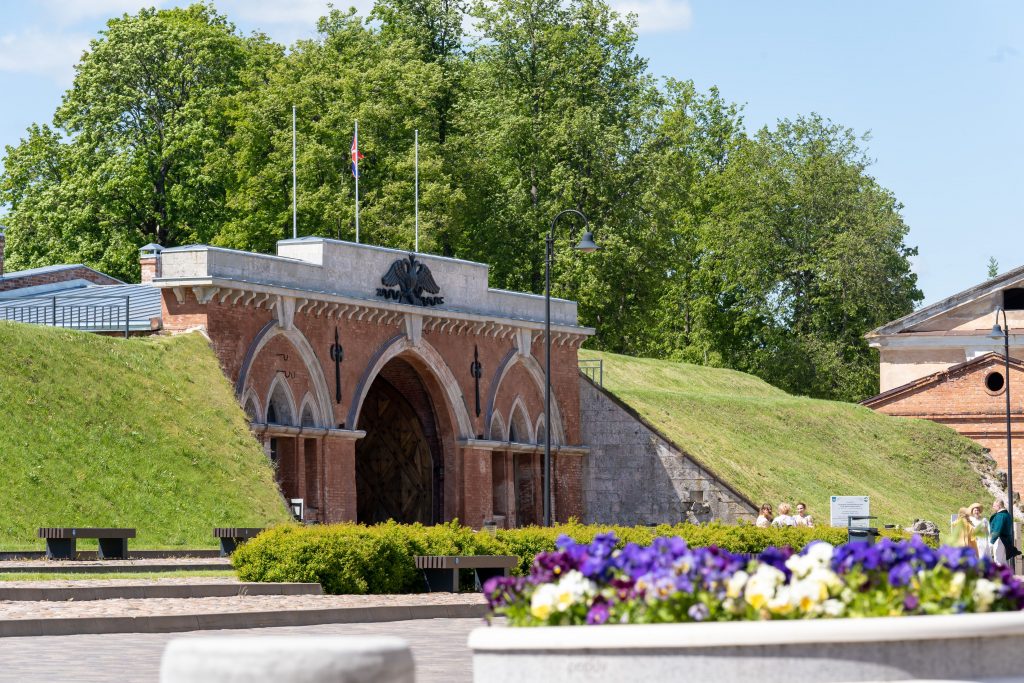 A thematic tour that is devoted to the Soviet time period in the life of the fortress.
During the 1,5-hour tour dedicated to the Soviet period in Daugavpils Fortress, it will be possible to listen to a story of the fortress from 1948 to 1994 when large and significant educational institution – Military Aviation Technical, but later Daugavpils Higher Military Aviation Engineering School of Jānis Fabricius was placed in Daugavpils Fortress. During the tour, you will learn some interesting facts about the fortress in Soviet time, about the Daugavpils Aviation Technical School and the life of its cadets and teachers, you will find out how young engineers searched for adventures, how some places in the fortress were jokingly called, listen to a story about the plane of the famous pilot – defector Victor Belenko. Participants of the tour will see many historical objects and will find out how they were used before. It will be possible to get acquainted with the Soviet heritage, see the platform of the soviet fighter jet MIG-19 and an airplane hangar, find out how the historical Nicholas Gate was used and why the Constantine Gate was demolished, how the building of the Mark Rothko Art Centre,  casemates and powder magazines were all used in Soviet period, as well as many other interesting facts.
An exciting and interesting guided tour that will not leave anyone indifferent. Suitable for groups of different age categories.
Adittional information:
Route

 

and

m

ain

v

iewing

o

bjects

* Nicholas Gate
* Nicholas barrack
* Provisions magazine building
* 8th bastion casemate (from outside)
* The building of the Mark Rothko Art Centre from the outside and the large powder magazine of the fortress
* Mikhail Gate
* Building of the Jesuit Collegium and a platform of the
soviet fighter jet MIG-19
* Engineer Arsenal
* Constantine Street
* Fortress Garden
* Airplane hangar
Prices:
https://ej.uz/en_ekskursijas_daugavpils
Languages
Latvian, Russian, English
To order guided tours please contact
Guided tours by prior agreement. In order to book a tour information about the date/time of the tour, as well as the number of people in a group is required:
* Daugavpils Tourist Information Centre, 22a Rīgas Street, phone: +371 654 22818, +371 2644810, e-mail: turisms@daugavpils.lv;


*

Daugavpils Fortress Culture and Information Centre

, 5 Nikolaja Street, phone: +371 654 24043, +371 28686331, e-mail:

cietoksnis@daugavpils.lv

.