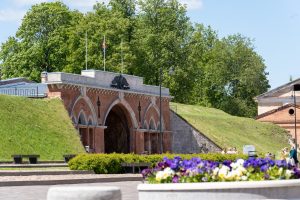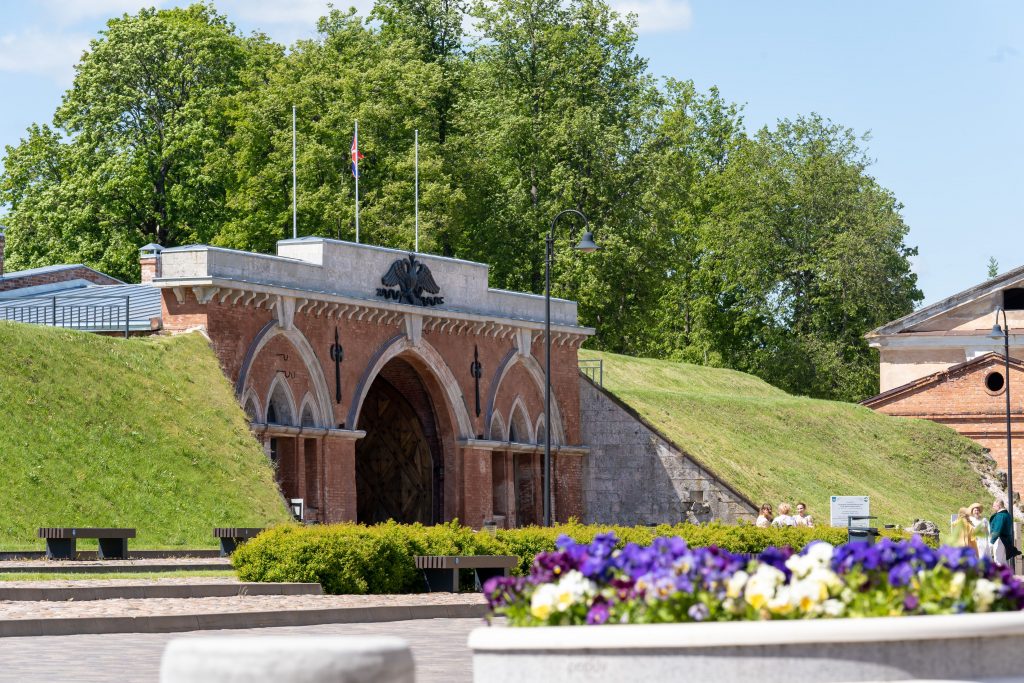 A thematic tour that tells about the fortress during the independence of Latvia from 1920 to 1940.
During the 1,5-hour guided tour "I am only a soldier …" it will be possible to listen to a story of the history of the fortress from 1920 to 1940, when the 4th Zemgale Division of the Latvian Army was based on the territory of the fortress. During the tour it will be possible to find out how the gates and the streets in the fortress used to be called. You will look at historical Nicholas Gate, get some historical facts about its fate and try to interpret the historical evidence left on it. Participants of the tour will be able to see the officers' houses and soldiers' barracks, learn about the fate of the ancient cathedral in the interwar period, listen to a story about the everyday life of the garrison and the traditions of celebrating holidays, as well as various curiosities from the life of Latvian soldiers.
An exciting and interesting guided tour that will not leave anyone indifferent. Suitable for groups of different age categories.
Adittional information:
Route

 

and

m

ain

v

iewing

o

bjects

* Nicholas Gate and wooden bridge
* Main rampart
* The large powder magazine
* Mikhail Gate
* The location of the Jesuit Church
* Building of the Jesuit Collegium
* Residential area of the fortress
* Fortress Garden
Prices:
https://ej.uz/en_ekskursijas_daugavpils
Languages
Latvian, Russian, English
To order guided tours please contact
Guided tours by prior agreement. In order to book a tour information about the date/time of the tour, as well as the number of people in a group is required:
* Daugavpils Tourist Information Centre, 22a Rīgas Street, phone: +371 654 22818, +371 2644810, e-mail: turisms@daugavpils.lv;


*

Daugavpils Fortress Culture and Information Centre

, 5 Nikolaja Street, phone: +371 654 24043, +371 28686331, e-mail:

cietoksnis@daugavpils.lv

.