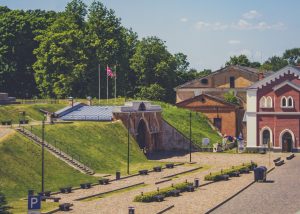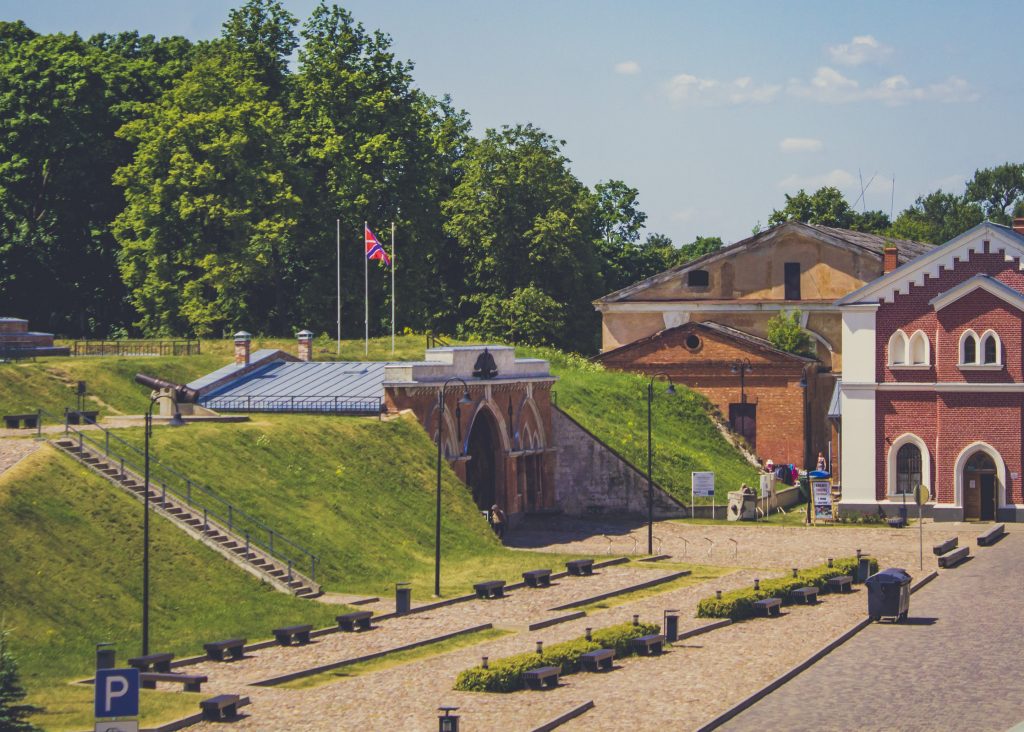 Daugavpils Fortress Culture & Information Centre offers several types of excursions!
During the 45 minute tour, You will get acquainted with the history of the fortress, look at the former water-lifting building, the eighth bastion, walk along the main rampart of the fortress, see Nicholas Gates, the first coastal lunette and guardhouse building (outside).
During an hour and a half tour, You will hear a more detailed story about the history of the fortress, walk through the Fortress garden, see the residential quarter, Jesuit Collegium (outside), hear the story of the former fortress Cathedral, and go to inspect the fortifications.
In memory of the visit to the Culture and Information Center of the Daugavpils Fortress, you can buy souvenirs with the symbols of the fortress and the city.
To book an excursion contact Daugavpils Fortress Culture and Information Centre (5 Nikolaja Street, +371 654 24043, +371 28686331, cietoksnis@daugavpils.lv) or contact Daugavpils Tourist Information Centre (22a Rīgas Street,+371 654 22818, +371 65426444810, turisms@daugavpils.lv).
Prices are available here.
See You soon in Daugavpils Fortress!
Photo: Anastasija Kočmarjova