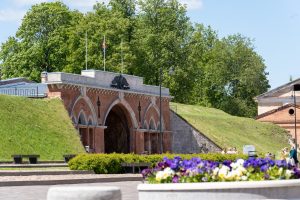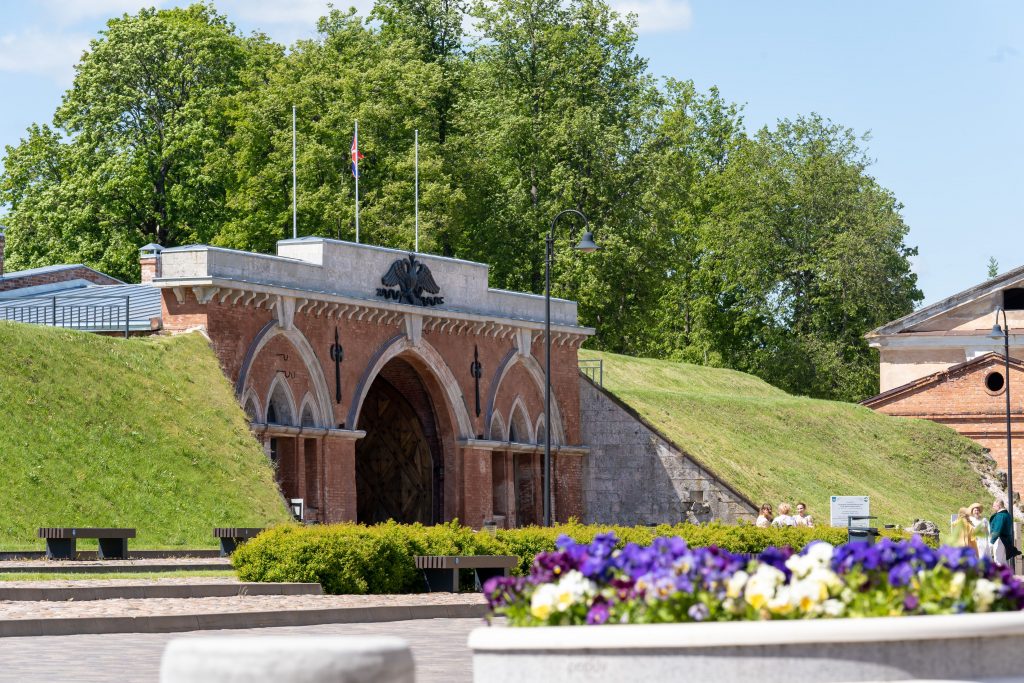 Daugavpils Fortress that was founded in the 19th century is a unique cultural and historical monument of national importance. The Daugavpils Fortress is the last bastion type fortress built in the world that has been preserved without significant changes.
It will be possible to find out interesting facts from the history of the fortress during a 1,5-hour tour, for example, the facts about the fortress development path, about the history of evolution and other similar fortresses in the world, about how the fortress was used in different historical periods, about the famous battle of the garrison against Napoleon's army in the early 19th century and many other facts.  Moreover, you will take a look at historical buildings, learn more about their original purpose and how they are used nowadays, as well as know more about the further plans for the development of the fortress.
During the tour it will be possible to learn about the significance of the water-lifting building in the development of the fortress, to try the phone of the 19th century in Nicholas Gate, to visit the Guardhouse and also listen to the legend about the "Ghost of the fortress".  While on the rampart of the fortress, you will find out what is the escarp and the bridgehead, how historically the building of the Mark Rothko Art Centre was used, you will see the oldest stone building in Daugavpils and listen to the story about the Jesuit Church. Besides, you will take a look at the buildings that were built in the 19th and 20th century and find out where the imperial apartments were placed.
An exciting and interesting guided tour that will not leave anyone indifferent. Suitable for groups of different age categories.
Adittional information:
Route

 

and

m

ain

v

iewing

o

bjects

* The former water-lifting building, and today – Daugavpils Fortress Culture and Information Centre
* Nicholas Gate and wooden bridge
* Guardhouse
* The open-air art work "Ghost of the Fortress"
* Provisions magazine building
* Main rampart
* Casemate of the 6th curtain-lunette
* Building of the Jesuit Collegium
* The location of the Jesuit Church
* Burial place of G. Pilenko (commandant of the Dinaburg Fortress in 1882-1884). His grave has been preserved till nowadays and is the cultural and historical heritage of the fortress.


* Fortress Garden

Prices:
https://ej.uz/en_ekskursijas_daugavpils
Languages
Latvian, Russian, English
To order guided tours please contact
Guided tours by prior agreement. In order to book a tour information about the date/time of the tour, as well as the number of people in a group is required:
* Daugavpils Tourist Information Centre, 22a Rīgas Street, phone: +371 654 22818, +371 2644810, e-mail: turisms@daugavpils.lv;


*

Daugavpils Fortress Culture and Information Centre

, 5 Nikolaja Street, phone: +371 654 24043, +371 28686331, e-mail:

cietoksnis@daugavpils.lv

.