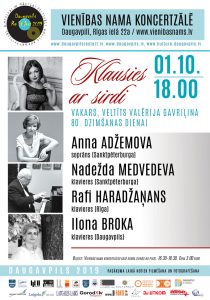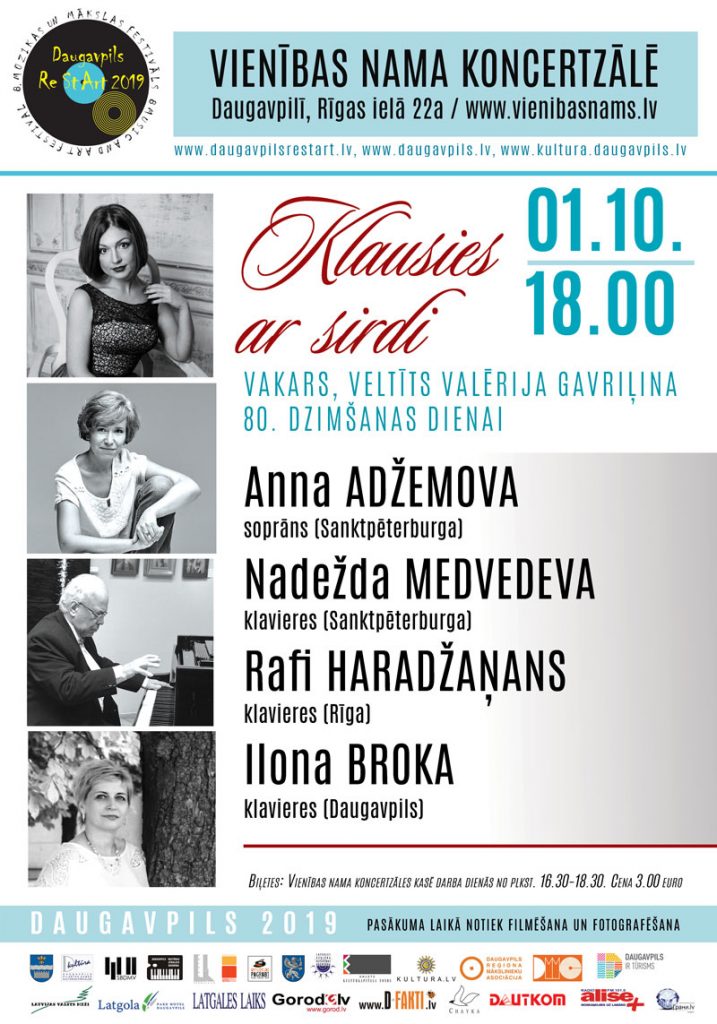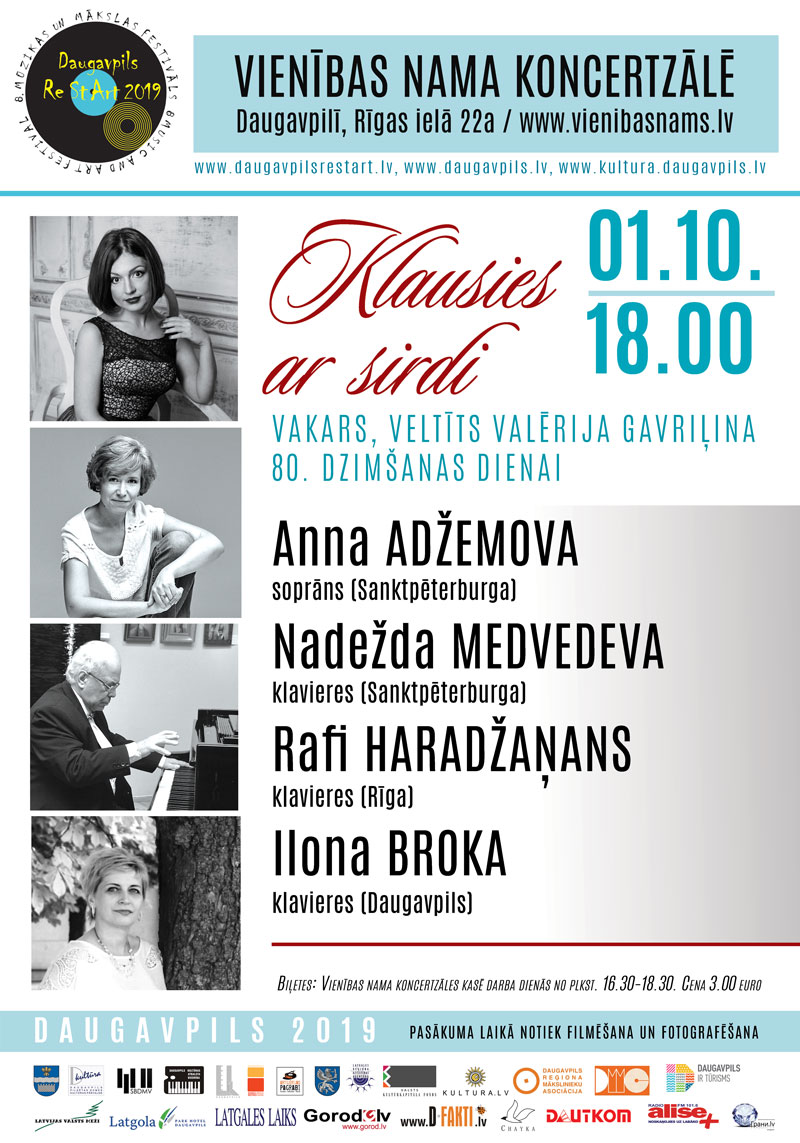 Date: 01.10.2019
Time: 18:00
Place: Daugavpils Unity House, 22A Rīgas Street, Daugavpils
Night devoted to Valery Gavrilyn's 80th birthday. Anna Adzemova – soprano (St.Petersburg, Russia), Rafi HARADZJAN – piano (Riga), Ilona Broka – piano (Daugavpils).
Tickets:
Booking office of Vienibas Nam's concert hall, opening hours 4.30pm – 6.30pm.
Price 3.00 euro.
The event might be photographed and filmed for the publicity and historical needs of Cultural department.
Information:
Latvian Culture Center
phone no. 65426991
www.vienibasnams.lv
www.daugavpilsrestart.lv
www.kultura.daugavpils.lv
www.daugavpils.lv