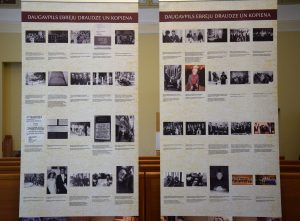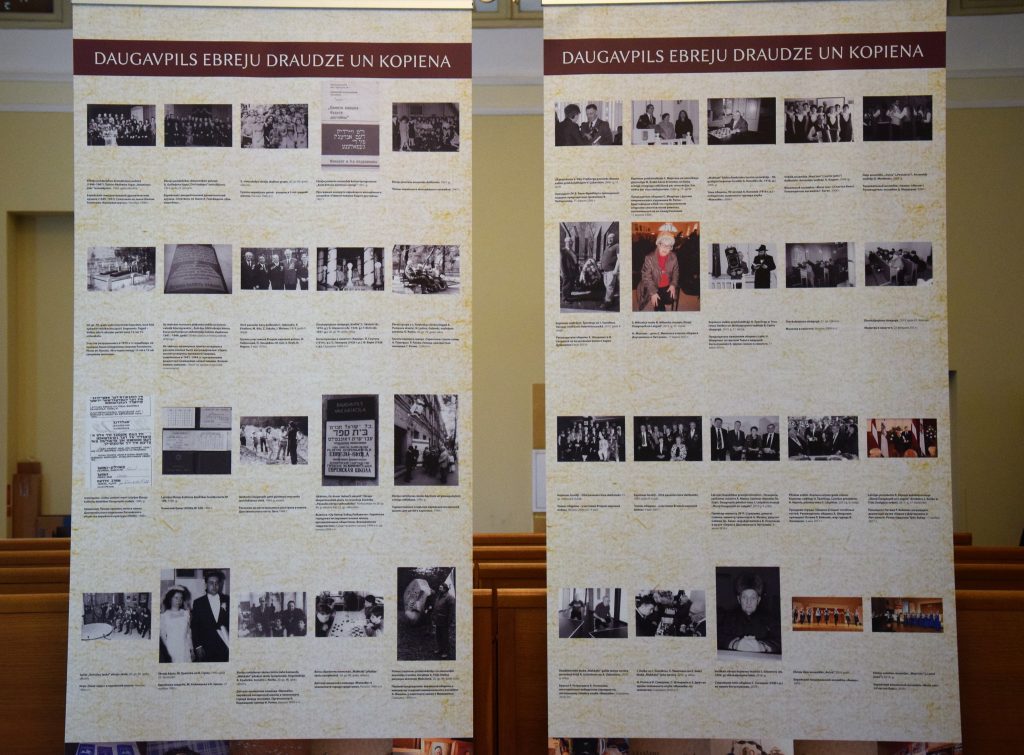 Date: 01.01.2020 - 31.12.2020
Time:
Place: Daugavpils Synagogue, 38 Cietokšņa Street, Daugavpils
The exhibition "Daugavpils Jewish Society and the Jewish Community"  that displays 40 photographs depicting the life of Jews in Daugavpils from 1949 to 2019 can be seen in Daugavpils Synagogue.
Jewish amateur club was established after the II World War in Daugavpils. It was later called the theatre and performed in Yiddish and Russian. In 1967, Jewish youth ensemble was created and showed the performance "Let us be faithful to the fallen". The programs of these events are presented at the exhibition.
In independent Latvia, new stage in the life of the Jews community began. People started to attend prayers in the synagogue without any fear and celebrate religious holidays. A memorial ensemble was created for the victims of the Daugavpils ghetto.
The exhibition presents documents of the first members of the Jewish community that was established in 1990. The photos of the creation of a Jewish school, tournaments of the "Makkabi" sports society, performances of vocal and dance ensembles, as well as significant events such as the opening of the synagogue after renovation, and the date when the first persons of the state visited synagogue are displayed.
Josifs Ročko who is the founder and the director of the "Jews in Daugavpils and Latgale" Museum created the exhibition.
Everyone is invited to visit the exhibition and the "Jews in Daugavpils and Latgale" Museum by calling +371 29548760.
More information: "Jews in Daugavpils and Latgale" Museum