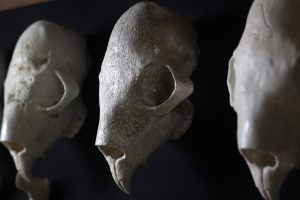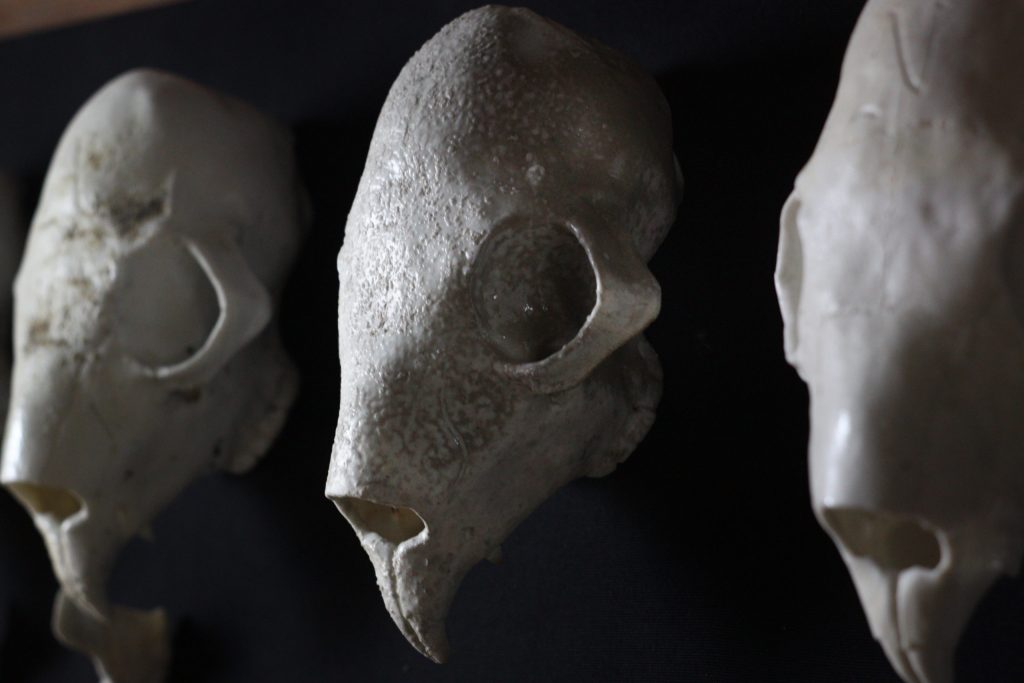 Date: 06.11.2020 - 31.01.2021
Time:
Place: Daugavpils Mark Rothko Art Centre, 3 Mihaila Street, Daugavpils
As the artist observes the dynamic and sometimes chaotic world of today, he seeks to define some personal milestones – elements that range between dialectical and metaphysical issues. At the same time, these elements serve as a reference point for re examining his previous creative pursuits. The set of elements featured in the exhibition covers socially relevant and worldly topics as well as questions about the body, its structural setup and self awareness along with instinctively shaped objects through which the artist contemplates the diversity of natural forms, creating his individual interpretation of the microcosm, space and its structure.
In other words, these entities or units could be defined as brief flashes of thought, which are encapsulated in an object, a sculpture or any other art form. The theme of elements also resonates in the author's professional affiliation with the medium of ceramics, which inevitably includes technical and chemical processes.
Kaspars Geiduks holds a bachelor's degree in arts and interior design from the University of Latvia (2013) and a master's degree in visual arts from the Art Academy of Latvia (2016).
His exhibition record, ongoing since 2011, extends to several solo shows and numerous group exhibitions in Latvia (Cēsis, Liepāja, Rīga and Daugavpils), the Czech Republic (Brno), Russia (Moscow, St. Petersburg), Turkey (Izmir, Sakarya), Belarus (Vitebsk) and elsewhere. The artist has represented his country at a number of international art symposia in Latvia (Daugavpils and Ventspils), Belarus (Bobruysk), Russia (Gavrilov-Yam), the Czech Republic (Brno) and Estonia (Kohila). His work is held in museum and private collections in Latvia, Belarus, Russia and Switzerland.
In addition to exhibitions and symposia, the artist's creative record includes participation in national and international competitions, such as the International Ceramics Festival in Mino, Japan (2017) and the Biennale for European Contemporary Glass and Ceramics in Bornholm, Denmark (2018). In 2018, he won a bronze award in the national category at the international juried exhibition "Martinsons Award", which ran within the frame of the Latvia Ceramics Biennale. Also in 2018, the artist received a solo exhibition award as one of the top-rated participants of the massive group project "100 in Latvian Art" in Daugavpils Mark Rothko Art Centre.
Information:
Daugavpils Mark Rothko Art Centre