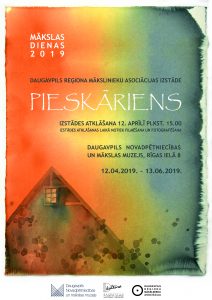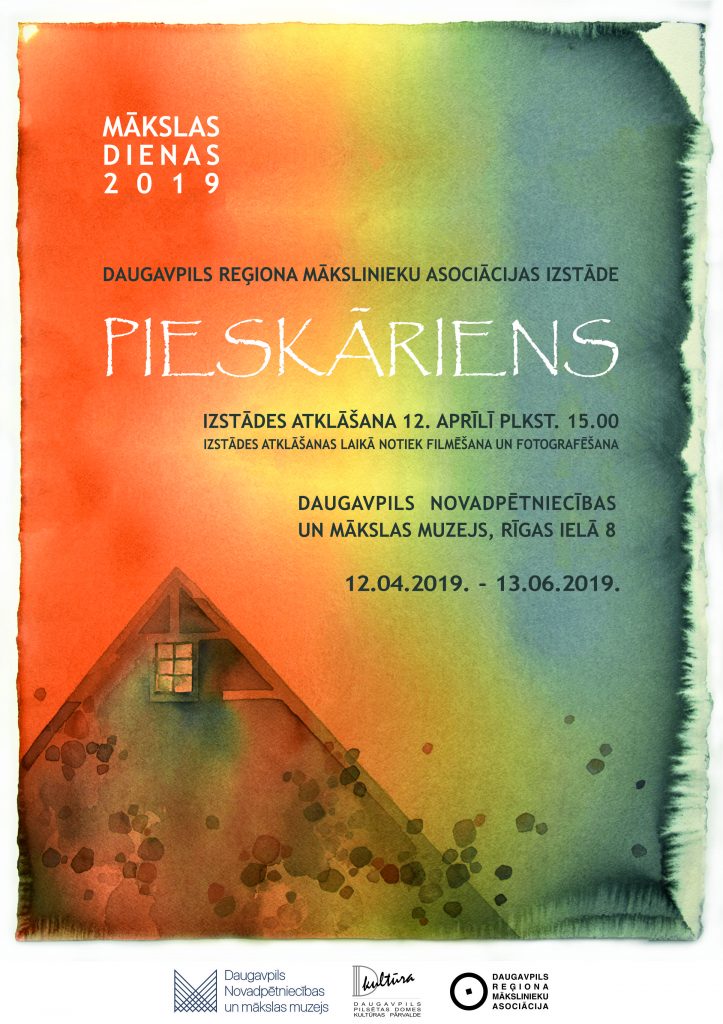 Date: 12.04.2019 - 13.06.2019
Time:
Place: Daugavpils Regional Studies and Art Museum, 8 Rigas Street, Daugavpils
This is an annual spring exhibition of Daugavpils Regional Artists Association, which takes place at the Daugavpils Regional Studies and Art Museum for the 21th time.
DRAA is a professional creative organization, which unites artists of different generations, schools and branches: painters, graphic artists, sculptors, ceramists, textile artists, scenographers, designers, etc. DRAA is founded in 1998. The aim of the organization is to promote favourable conditions for the creative work, popularize the results of the creative work of the members of the association, and defend artists' creative freedom, moral, economic, social rights and professional interests.
Time and conditions, under which the association has been created, differ from the previous creative periods of the Daugavpils artists' group mainly by the fact that it was founded in the independent Republic of Latvia, and that a generation, for which Daugavpils is a native town, is working here. Affection and feeling of patriotism for the place, where they live, is a powerful stimulus that helps to overcome any difficulties. The wish to popularize the culture of their town and state creates motivation for the existence of the organization.
During DRAA's creative work from 1998 till 2019 different art activities have been executed. They enriched and positively influenced cultural life in Daugavpils, contributed to recognizability of the town and the state in the large global cultural space.