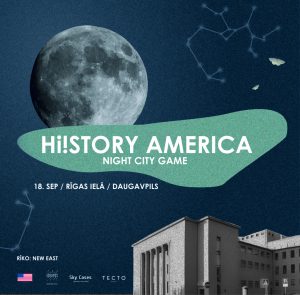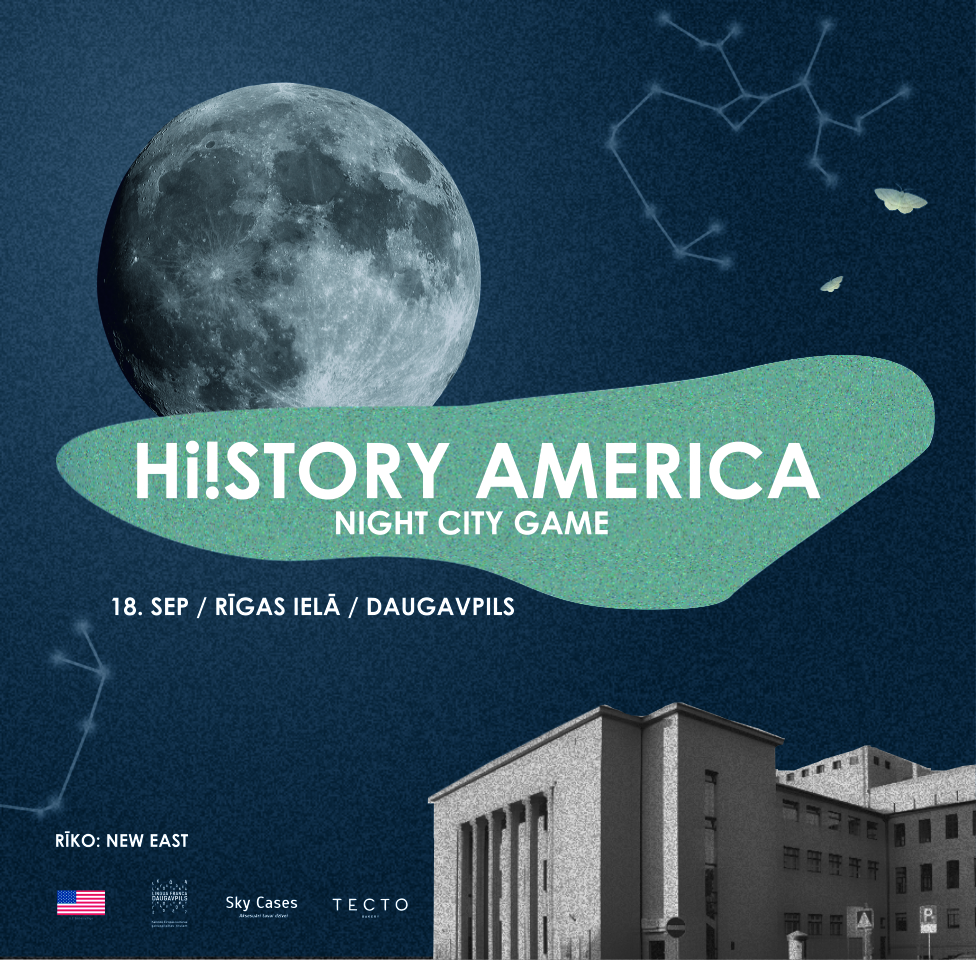 On September 18, within the framework of the Rigas street festival, the Hi!Story:America night orienteering game will take place in Daugavpils. Find out more about the unknown pages of Latvian and American history. About outstanding Americans born in Latvia, US traditions, interesting and unexpected facts of history and culture.
 Gather a team of 3 people, register and go out to look for history! Anyone can participate – families, seniors, children, youth. Participants will be able to plan their own route around the city and move around by any type of transport or on foot. This time, the route of the game will only be within the boundaries of the city center.Unlike classical orienteering, urban orienteering can be fun and interesting for any company – the participants themselves choose the number of tasks, plan the route themselves, and most importantly, they will learn more interesting facts about the joint history of Latvia and the United States.
When will the game be out?
September 18
20:30 – 21: 30 team registration
22:30 end of the night city game
22:40 awarding of teams
Who can participate?
Everyone can participate! If you are under 18, the team must have an adult in team! You can go play with your family, with your parents, with friends, you can even take four-legged, wet-nosed friends with you!
Both vaccinated and non-vaccinated can participate in the game. No PCR test is required before participation. All events will be held outdoors, in compliance with epidemiological safety and social distancing.
How many people should a team have?
Gather a team of 3 people, indicate the contact person in the registration.
How can you get around the city?
The competition is based on the use of typically urban means of transportation. You can go on foot, ride a bike or roller-skate route with the whole team, use public transport or a private car.
What do you need to take to the game?
Be sure to take a phone with mobile internet and PowerBank! If you go cycling or rollerblading, you should definitely have helmets. For safety and convenience, make sure you have reflectors and flashlights.
How much does participation cost?
Participation in the competition game is free.
What language will the game be played in?
Teams will be able to choose the language of the game – English, Russian or Latvian
How do I register a team?
It will take 3 minutes. Registration here: https://ej.uz/historyamerica
Registration is open until 15.09.2021.
All information about the course of the event and the place of the start of the game will be sent to the e-mail of the contact person on 17.09.2021.
Organizers:
New East
thisisneweast@gmail.com
Support:
Supported by the US Embassy in Riga
Event friends:
USA Information center Daugavpils, Daugavpils2027, Sky Cases, TECTO Bakery
Information:
New East