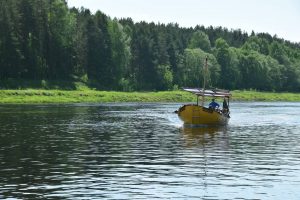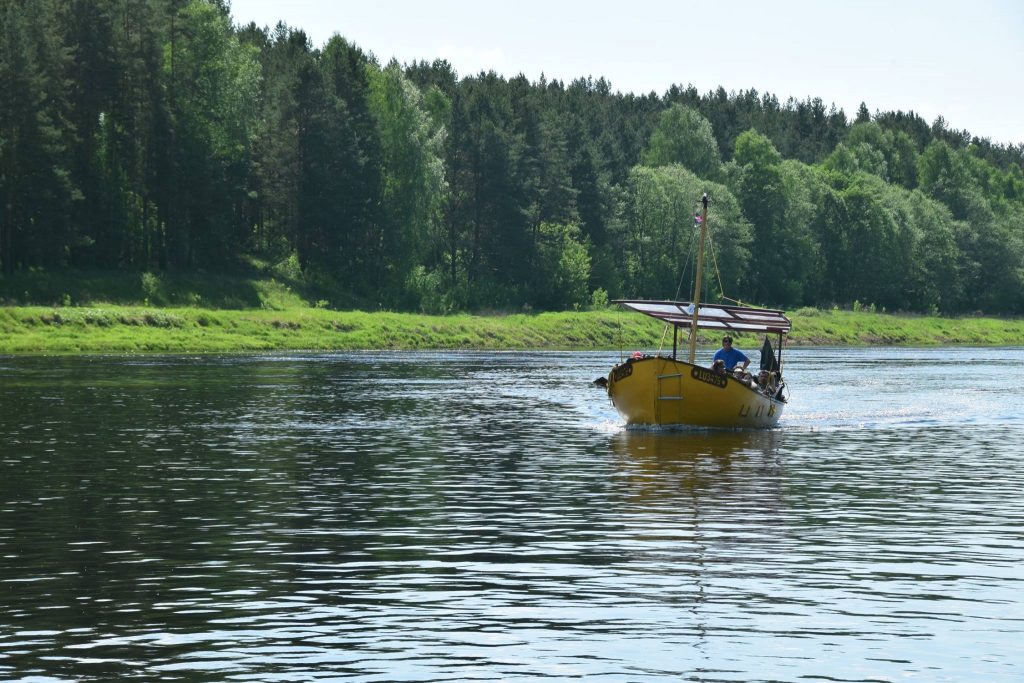 The boat rental "Beibuki" offers to go on a boat trip on the Daugava River in summer season. Trips are available on a motorized raft "Sola" and a boat "Dina" on the river. There are beautiful Latvian landscapes on the shore of the Daugava. In turn, a boat trip along the river is a great way to get to know the city, and a great idea for a romantic evening for two or a family adventure.
Boat trips are available from Monday to Friday from 5:00 p.m. to 7:00 p.m., on Saturdays and Sundays from 11:00 a.m to 8:00 p.m. You can also go for a walk along the river at other times by calling +371 26920349 and +371 26833538 in advance. In case of strong wind or adverse weather conditions, boat trips are not available.
During the boat trip passengers will be able to see Unity of  the bridge, the promenade of Bruģu street, Daugavpils Fortress, protective dam and promenade along the river, the neighborhoods, as well as enjoy the beautiful views of nature. The starting point of the route is the pier "Centrs" (on the bank of the river Daugava, under the arch at the dam, opposite to the beginning of Rīgas street).
Trips of different duration are offered – 30 minutes or 1 hour. The cost of a long hour trip is 8 EUR (adults) and 4 EUR (children, students, seniors). The cost of a 30-minute trip is 5 EUR (adults) and 3 EUR (children, students, seniors). The raft and boat can accommodate 15 passengers at a time. The duration and route of the trip can be changed according to the client's request. Call and additional information by phone: +371 26920349, +371 26833538.