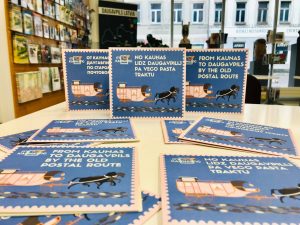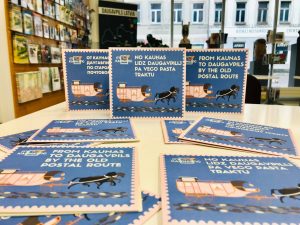 Tourist brochures "From Kaunas to Daugavpils along the old postal route" are available at Daugavpils Tourist Information Centre (TIC). They introduce readers to the historical tourist route and invite to take a trip along the old postal route connecting Daugavpils and Kaunas.
The brochure describes the historical tourist route which invites travellers to travel along the St. Petersburg – Warsaw sevtion of the post route. This section connects the second largest cities of Latvia and Lithuania,  there are two hundred kilometers of stories, adventures and discoveries between them. The route includes Latvian and Lithuanian cities such as Daugavpils, Zarasai, Deguchai, Utena, Ukmerge, Jonava and Kaunas. Everyone can visit and see the historical post at stations along the route. Brochures are available in Latvian, English, German and Lithuanian.
The brochure has been produced within the project "Cross-border Increase in Regional Cultural Heritage Tourism Expansion (CIRCUIT)" No LLI-326 and was funded under the Interreg V-A Latvia-Lithuania Cross-border Cooperation Programme 2014-2020. The aim of the project is to promote cross-border tourism in Lithuania and Latvia by preserving cultural heritage and promoting tourism services.
The brochures are available at Daugavpils TIC, Rīgas ielā 22a, which is open to visitors every day from 10.00 a.m to 6:00 p.m (Sundays until 4:00 p.m).