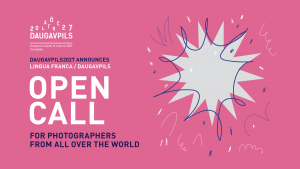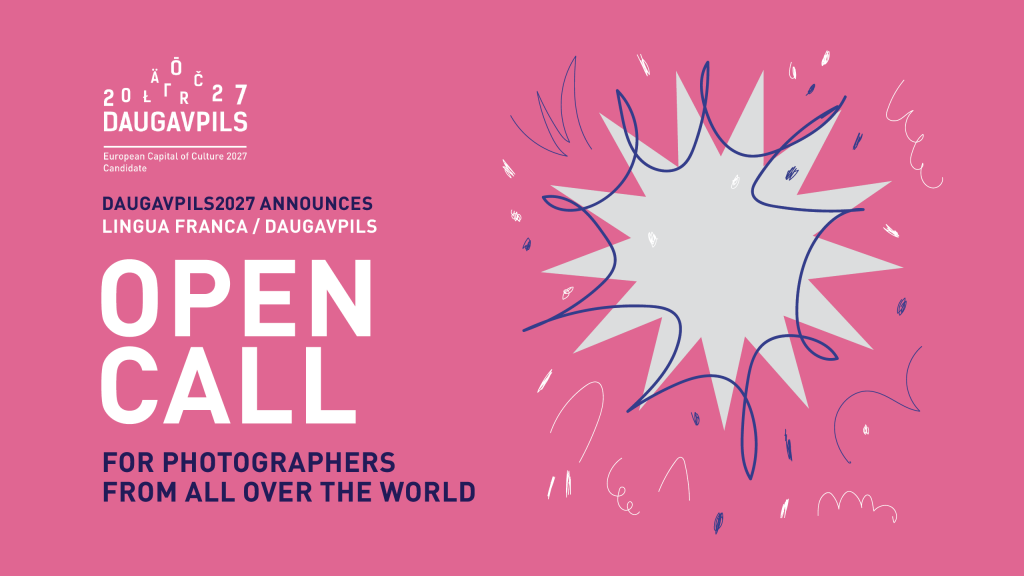 OPEN CALL: LINGUA FRANCA / DAUGAVPILS
Daugavpils 2027 (European Capital of Culture candidate city) announces LINGUA FRANCA / DAUGAVPILS open call  for photographers from all over the world.
 Daugavpils and the whole Latgale region are working on an application to participate in the final round of the competition "European Capital of Culture 2027". The theme of the application from the region is Lingua Franca – a common language. The task of the team of program organizers is to encourage the local community to dialogue and search for a common language through art, culture, social and communicative transformations. The task of the program is not only to show our achievements and positive sides, but to activate the community to find joint solutions to local and global challenges. The need to rethink understatements, historical traumas and stigmatizations prompts us to look for representations of change and contrasts in photography. After all, it is art and culture that can create a dialogue for positive change and change in the cultural landscape of the region.
We invite photographers from all over the world to become participants of Daugavpils 2027 and show the diversity of Latgale – the contrasts, history and people of Daugavpils, to show the region from their own perspective.
The photos will be used in the Daugavpils2027 application (BidBook) as well as in the Daugavpils2027 communication materials.
Who can participate?
Professional and amateur photographers from any country can participate in the contest. The main thing is that the photo should reflect the landscape/people/events of Daugavpils or Latgale.
What kind of photos can be submitted?
Any photo that was taken and / or published not earlier than January 1,  2000  in Daugavpils or Latgale.
Why is it worth participating?
Everyone can become a part of our common goal to become the European Capital of Culture. Now
Everyone can take part in project development, programming, and promotion of the application. We have an open call for applications for photographers (professionals and amateurs) to have your work featured in the international program. Perhaps it is your photos that best reflect our mentality, nature, cities, homes, our common and different – our common language.
How to apply?
You have to fill out an application form (ej.uz/linguafranca) and send it electronically with your photos (minimum 300 dpi resolution, desired 2000×3000 px) by March 1, 2022 (23.59). Photos can be attached to the form with a link to failiem.lv/Wetransfer or other cloud system. You can submit an unlimited number of photos.
By submitting an application, the photographer agrees/disagrees that the submitted photos can be used in publications related to the Daugavpils2027 program, the author allows to edit and/or modify the submitted materials.
Daugavpils2027 will send information about selection results to applicants by April 15, 2022.
More information:
Joren Dobkiewicz, Daugavpils2027 Outreach coordinator
(+371) 20133020
daugavpils2027@daugavpils.lv
contact@neweasteurope.com