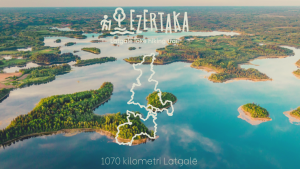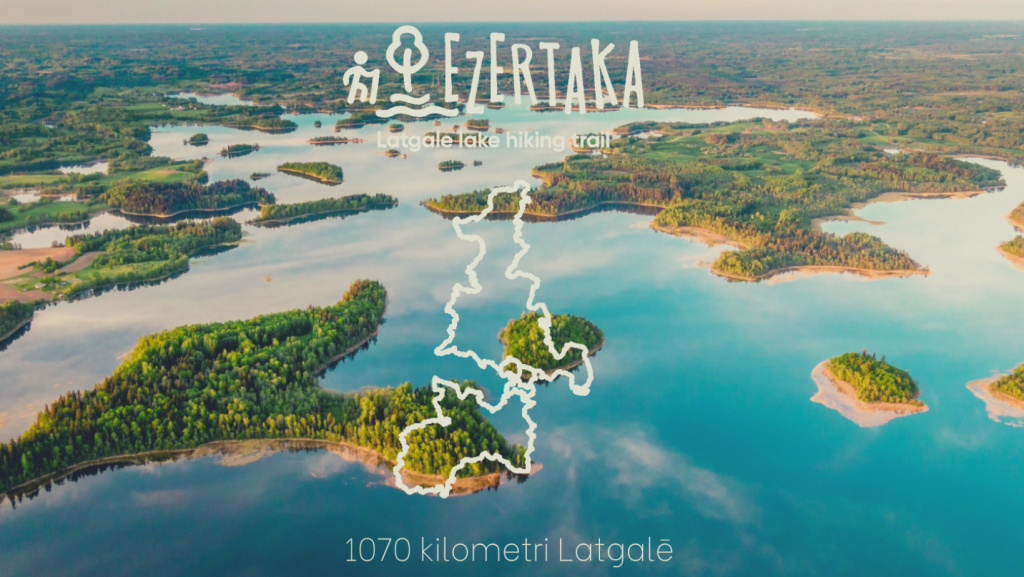 Latvia has become one more long-distance hiking route richer – the 1070-kilometre "Ezertaka" in Latgale is marked out and available for free to anyone who likes to hike on different distances.
For many, Latgale is associated with the country of blue lakes, and for good reason, because there are about 1200 different lakes in the region, as well as other types of water bodies. It is because of these lakes that the name of the long hiking route "Ezertaka" was chosen, which in Latgalian means "Azaru styga". The route was developed by the Latgale Tourism Association, but for the initial idea and courage to undertake such an ambitious project, the Latgale Tourism Association would like to thank Iveta Druva-Druvaskalne, a teacher of Vidzeme University of Applied Sciences, and Amanda Valtere, a student. "Ezertaka" is also one of three similar routes in Latvia implemented in other regions by the Rural Tourism Association "Lauku ceļotājs". Hikers now have the opportunity to make shorter and longer hikes on the trails "Jūrtaka", "Mežtaka" and "Ezertaka".
The schematic representation of the route is made in the form of a figure of eight or an infinity sign with an intersection at Lake Razna. A total of 134 lakes and other bodies of water can be found on the route "Ezertaka". The route includes one of the deepest lakes in Latvia – Geraņimovas-Ildzas (46 m), lakes Lielā Gusena (38 m) and Ormijas (43 m) on the Kraslava side, lakes Riču (39.7 m on the Latvian side) and Sventes (38 m) in the Augšdaugava region. The route also passes Ežezers Lake, the richest lake in Latvia. In summer, lovers of walks will have the opportunity to enjoy some of the cleanest lakes in Latvia – lakes Sventes (transparency 7.5 m) and Medumu (5.2 m) in Augšdaugava region.
The route of the trail can be viewed on a Google maps. For the convenience of hikers, the map also shows the nearest attractions, housing, beaches, grocery stores and pharmacies. A separate layer of the map is a collection of Latgale churches created by the Dagda Tourism Centre. Ezertaka markings in nature are markings on natural objects (trees, rocks) and white-green-white road signs.
At the end of the marking stage, the next stages of development of the "Ezertaka" are considered, including infrastructure improvements and marketing activities.
If you notice missing or damaged markings on any section of the route, please write to info@latgale.travel and the route will be improved if possible.