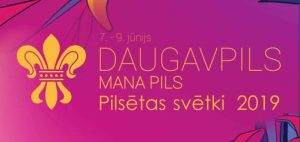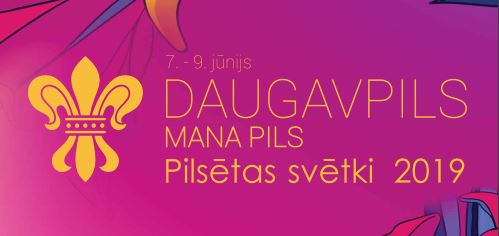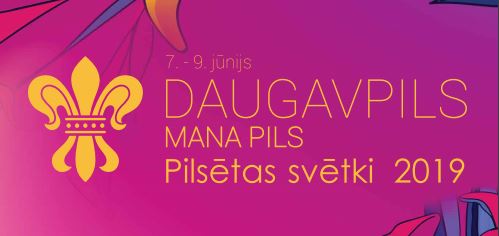 Date: 07.06.2019 - 09.06.2019
Time:
Place: Daugavpils
This year Daugavpils celebrates its 744th anniversary. Our city has always been known for its diversity, it has grown on a river trade route, later roadways and railroad were laid through it. While being open to the world, it has maintained its face and its values – and truly, every one of its inhabitants are unique. This year the City Festival would be as bright as possible and would unite all the generations.
This year, during the three festival days, the city stages will welcome huge amount of Latvian music bands – as we have so many talents! This time the focus is also on spirituality: for the first time, concert programs will be held also in churches.
Welcome to the music concerts that will take place on the weekend from June 7th to 9th on the stage at Vienibas square. On Friday evening, June 7 th, there will be a concert of Latvian groups "Carnival Youth" and "Jumprava". On Saturday, June 8th, Latvian pop singer Aminata will perform for the guests and city residents and after that there will be a concert of Russian pop star Polina Gagarina. After the concert everyone is invited to the festive salute. On Sunday everyone will enjoy a concert of Latvian pop group "Musiqq".
For more information: Daugavpils City Council Culture Administration