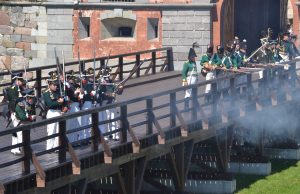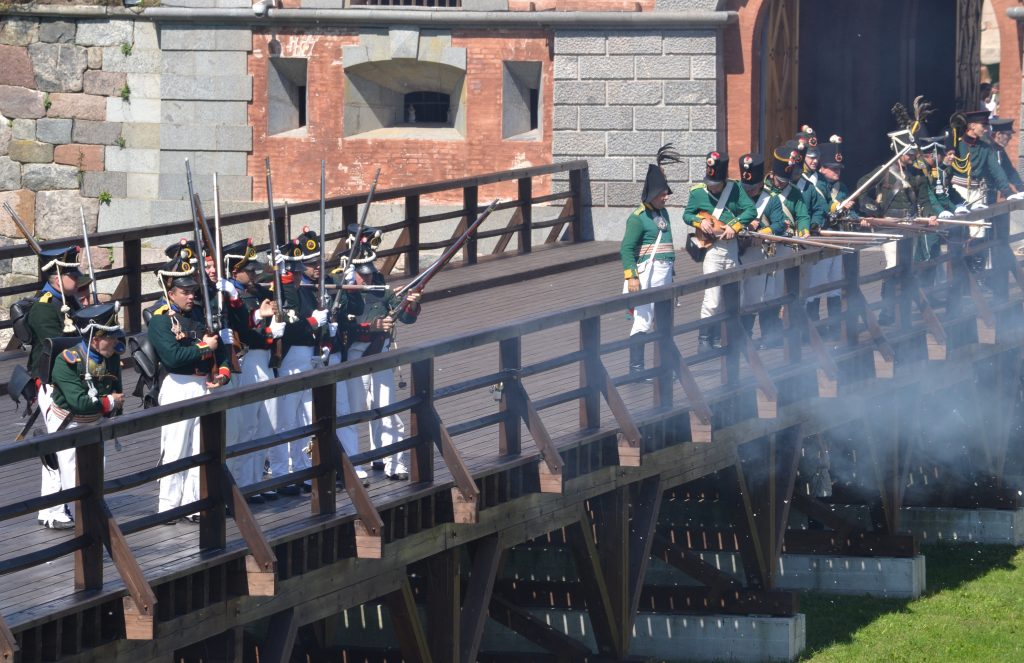 A celebration dedicated to the 209th anniversary of Daugavpils fortress will take place on July 17.
It has been already 209 years after the unfinished Fortress of Daugavpils repelled an attack of the 2nd Corp of the Great Army under Marshal Udino command. In 1812, in the beginning of July, a brave garrison of the fortress repelled the attack of the French army, who attempted to take fortifications.
The event will start at 10 am and throughout the day, until late evening, various activities will take place next to Nicholas Gate. Guests of the fortress will be able to see a solemn ceremony of raising a fortress flag and opening the Nicholas Gates, hear the traditional cannon shooting, find something unique and suitable in the market of artisans, see the representatives of military and civil re-enactment, observe a masterclass of dance collective and military re-enactment clubs. On this date a commemorative event in the Daugavpils Fortress Garden, which will commemorate the soldiers and civilians who have fallen in the War of 1812, will be held. The evening will end with a fire show with pyrotechnic elements.
Visitors are asked to assess their health, be responsible for themselves and their surrounding safety, and take care of the distance as well as to use mouth and nose covers – medical or hygienic masks.