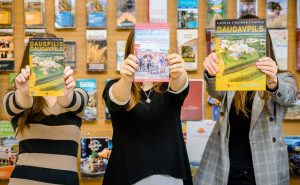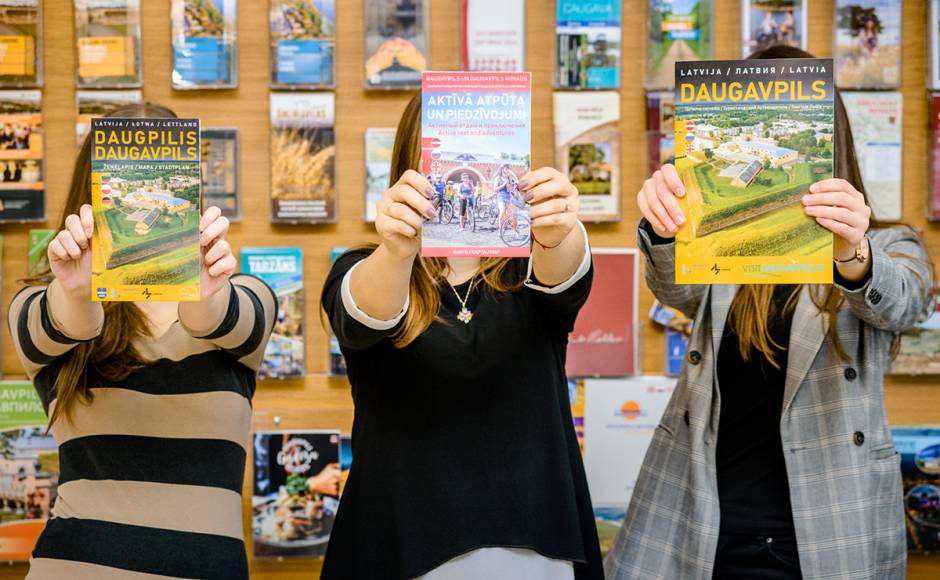 2020 was difficult particularly for the tourism industry, both in Latvia and abroad, due to the spread of the Covid-19 virus and the imposed restrictions. However, local tourism developed during the summer season. Residents of Latvia travelled all over the country, including Daugavpils, discovering unusual landscapes and pearls of culture and history, giving preference to walking trails, setting interesting destinations for recreation, and gaining positive emotions.
During the pandemic, Daugavpils Tourist Information Centre continued to work during the whole week and provided services on Saturdays and Sundays, as well as on public holidays. The residents and guests of the city were informed about recreational opportunities in Daugavpils and its surroundings. Guests of Daugavpils were able to receive extensive information, as well as to buy sweet souvenirs with Daugavpils symbols and works of local craftsmen at the TIC. The Tourist Information Centre offered interesting and exploratory tours in Daugavpils and Daugavpils Fortress.
In 2020, Daugavpils Tourist Information Centre actively operated in the Internet and supplemented the information on the website visitdaugavpils.lv. Several press releases have been released about the events in the city, recreational opportunities and tourist attractions, as well as the range of souvenirs has been expanded and new printed materials have been published.
In 2020, the news portal Travelnews.lv was visited by 1.3 million unique Internet users; it cooperated with 26 Tourist Information Centres (TIC), which actively informed the portal's readers even during the pandemic. Daugavpils Tourist Information Centre is placed second in the TOP 10 list of Travelnews.lv editors. Travelnews.lv TOP 10 most active Tourist Information Centres: Riga Tourism Development Bureau; Daugavpils TIC; Sigulda TIC; Valmiera TIC; Ventspils TIC; Rēzekne TIC; Cēsis TIC; Tukums TIC; Liepāja TIB; Jūrmala TIC.
We would like to thank the editorial office of Travelnews.lv for a high appreciation and look forward to productive work in 2021.
Information:
Daugavpils City Municipality Tourism Development and Information Agency
Phone: +371 65422818, +371 26444810
E-mail: turisms@daugavpils.lv
Web: www.visitdaugavpils.lv
Facebook: www.facebook.com/Daugavpils.travel