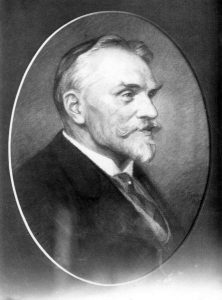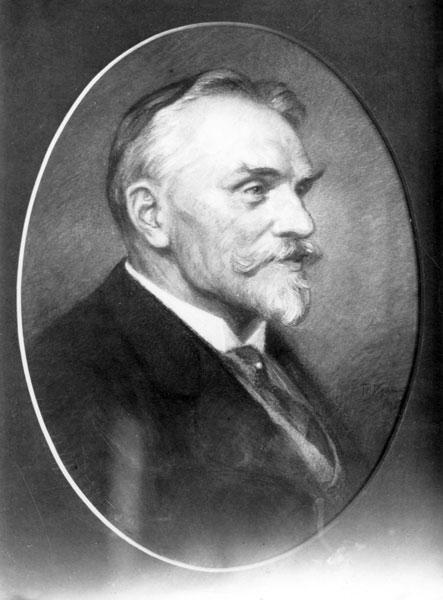 Architect, art historian (1849 – 1919).  He was born 5 October 1849 in Grevesmuhlen, Mecklenburg in Germany. His professional activity he began in Daugavpils, in Riga-Vitebsk railway construction office under the guidance of well-known architect P.M. Bertschy. It was a time when there began a substantial implementation of Daugavpils general plan. An esplanade of the fortress was expanded, the centre was transformed and a completely new part of the city – Jaunbuve was established.
In 1875, he went to St. Petersburg and studied at the Academy of Art there.
In 1877, W. Neumann studied the history of art in Germany, visited also Italy, Holland and Belgium.   In 1878, he returned to Daugavpils and became a main architect of the city. In 1883, at Riga Technical Society he gave a lecture about the history of construction in Daugavpils in the last 20 years. In 1886, appeared the first publications about art and history matters. In 1892, University of Leipzig awarded master degree in art and doctoral degrees in philosophy and art to W. Neumann.
An extremely wide range of creative works can characterize the activity of Neumann. In accordance with his projects were built residential and public buildings in Daugavpils: railway station and goods station administration building (1873), railway and locomotive repair depot (1874), city hospital (1887), Catholic Church in Griva (1880-1881) and Lutheran Church (1889-1893), manor houses in Liksna, Koknese, Pelči (1899) and others, Lutheran Church in Kuldiga (1899-1904), in Demene (1895-1896), in Kabile (1904-1907), Dobele Church Tower (1898), Synagogue in Riga, etc. He led the restoration and reconstruction of Riga Dome Cathedral and the Monastery (1895-1910), the reconstruction works of Vidzeme House of the Knighthood on Jekaba street 11 (1902-1903). According to the project of Neumann in Riga was built Vidzeme Knighthood building on Jekaba street 10/11 (1901), school on Visvalza street 4 (1903), yacht club on Balasta dam (1898), City Art Museum on Valdemāra street 10a (1903-1905), villas on A.Sakne street 14 (1904) and Sudrabu Edzus street (1902), as well as several many-storied residential buildings: on Brīvības street 73 (1898), Bruninieku street 8a (1898), Herdera square 1 (1900), Dzirnavu street 58 (1901), Stabu street 60 (1903), etc., created in an eclectic style mainly in forms of Neo-Renaissance.
In his admirable active life, Neumann published more than 60 books and a wide range of essays on art and architecture matters: several chapters in the book "Riga und seine Baufen" (1903), "Grundriss einer Geschichte der bildenden Kunste in Liv-, Est- und Kurland vom Ende des 12. bis zum Ausgang des 18. Jahrhunderts" (1887), "Das mittelalterliche Riga" (1892), "Lexikon baltischer Kunstler" (1908), "Riga und Reval" (1910), "Der Dom uz St. Marien in Riga" (1912), "Fuehrer durch Riga" (1917).
He died 6 March 1919 in Riga.
A thematic folder about W. Neumann can be found in the reading room.
Connection with Daugavpils:
He worked as the main architect in Daugavpils in the 80's of 19th century.