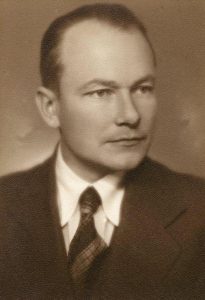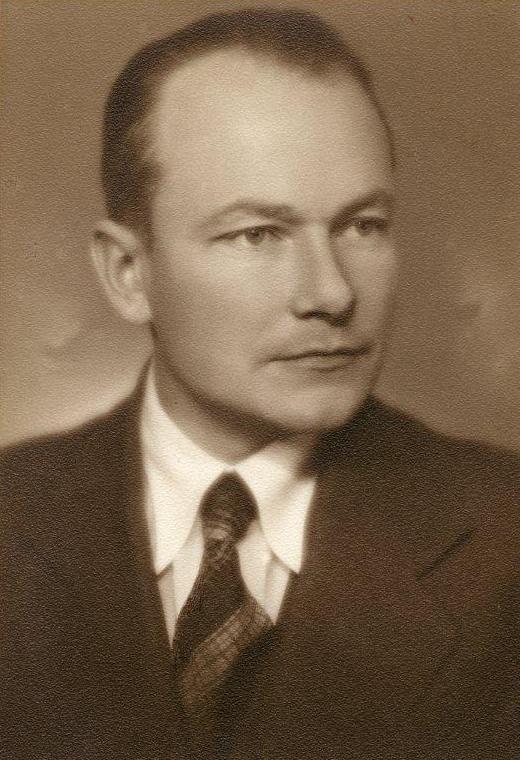 Architect (1903-1982).  He was born on July 3, 1903 in Cesis district Lizums parish. In 1932 he graduated from the University of Latvia, the Faculty of Architecture the workshop of the Professor P. Kundzins.  During the study years he studied and surveyed Latvian architectural monuments. He worked in Latvia Ministry of War in the construction section, as well as in his office. At the beginning of 1933 the architect Verners Vitands received an offer to project a modern single family home. This project was also created in the spirit of functionalism and complied with a new wave of surrounding architecture. V.Vitands had got distinction when he successfully created a house in this style. After a project of Vitands the Guardhouse in Madona was built (1933) and the Unity House in Daugavpils (1936-1937), as well as the Freedom Monuments in Smiltene (1937, the sculptor M. Pluka), in Indra (1939), in Riga, Slokas Street 58 (in the former Regiment barracks of tank cars in 1939, the sculptor R. Feldbergs). The master has always followed principles of the 20th-century modernism, formed his buildings in monumental, cubistically clear forms refusing traditional architectural orders. In 1941-1943 he was an assistant in the University of Latvia and a teacher in the Riga Technical College. In 1943 he moved to Czechoslovakia, and later – to Germany. In 1949 he emigrated to the United States, working in his profession in Kalamazoo. He actively worked in a Latvian emigrational social life.
He died on January 19, 1982 in Kalamazoo, USA.
Connection with Daugavpils: according to the project of V. Vitands the Unity House in Daugavpils was built.