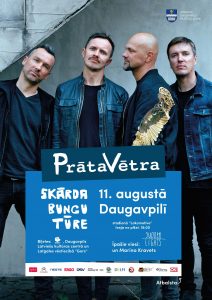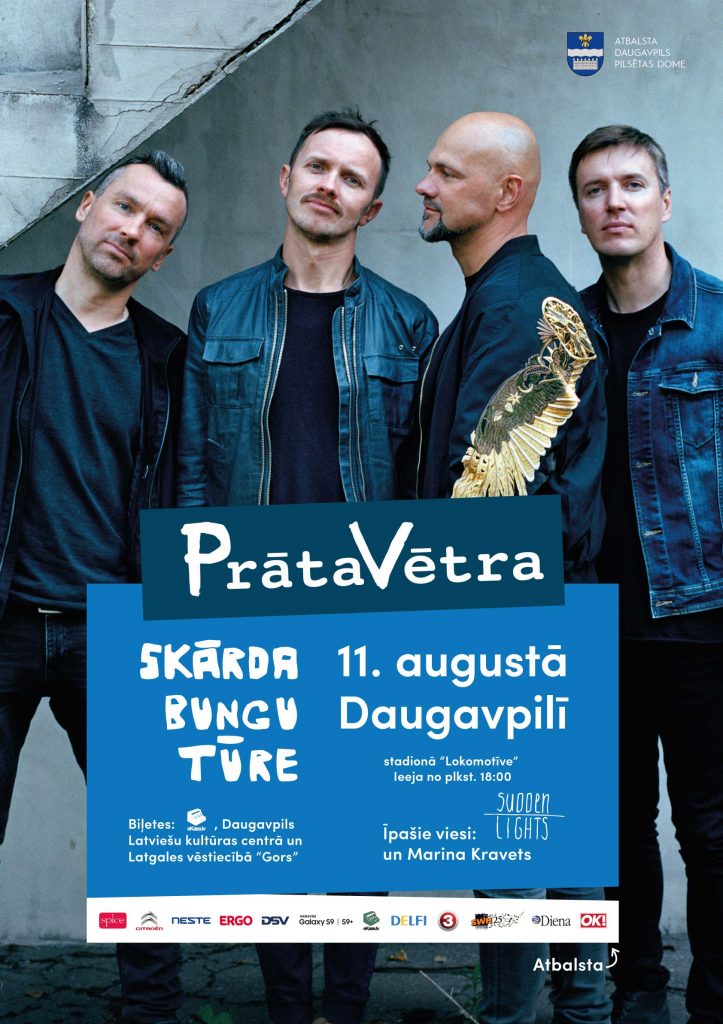 Date: 11.08.2018
Time: 18:00
Place: "Lokomotive" Stadium, 54 Jelgavas Street, Daugavpils
A concert of the Brainstorm band will take place at the "Lokomotive" Stadium on August 11th, 2018, at 6 pm.
Tickets for the Brainstorm 2018 summer concert tour are already on sale. The starting price for the tickets to the concert in Daugavpils is from 22,00 to 40,00 EUR. Tickets can be purchased online at eKase.lv or on-site at the Daugavpils Latvian Culture Centre (22a Rigas Street). Ticket office working hours: Monday to Thursday 16:30 – 18:30.
2018 will be special for the Brainstorm as a new album will be released next year and it will be a year of 5 grand concerts performed in major cities of Latvia. The tour opening concert will take place in Brainstorm hometown Jelgava, in the Lielupe meadow opposite the beautiful Jelgava castle. Taking into account the large number of visitors in the previous tour in Pauku priedes in Valmiera, the next year concert will take place in the extensive Divalina meadows at Valmiera city centre. The closing concert will take place in Riga, Mezaparks Grand Stage, where a record of attendance was previously set – 45 000 people.
Tour dates:
07. 2018 Jelgava, Lielupe meadow opposite Jelgava castle
07. 2018 Valmiera, Divalina meadow
08. 2018 Ventspils, Renka garden
11.08. 2018 Daugavpils, "Lokomotive" stadium
17.08. 2018 Riga, Mezaparks Grand Stage
Tickets are available online at eKase.lv, shopping mall "Spice" information centre, music store "Randoms" and at the local culture centres in the biggest cities in Latvia. VIP tickets and Fan Zone tickets are also available.
For more information visit www.eKase.lv
Brainstorm supporters: Jelgava, Valmiera, Ventspils, Daugavpils and Riga municipalities, Ergo, Moller auto lidosta, Neste, DSV and shopping mall "Spice".