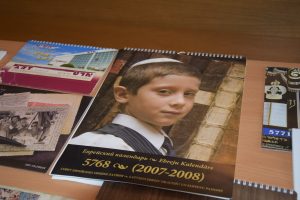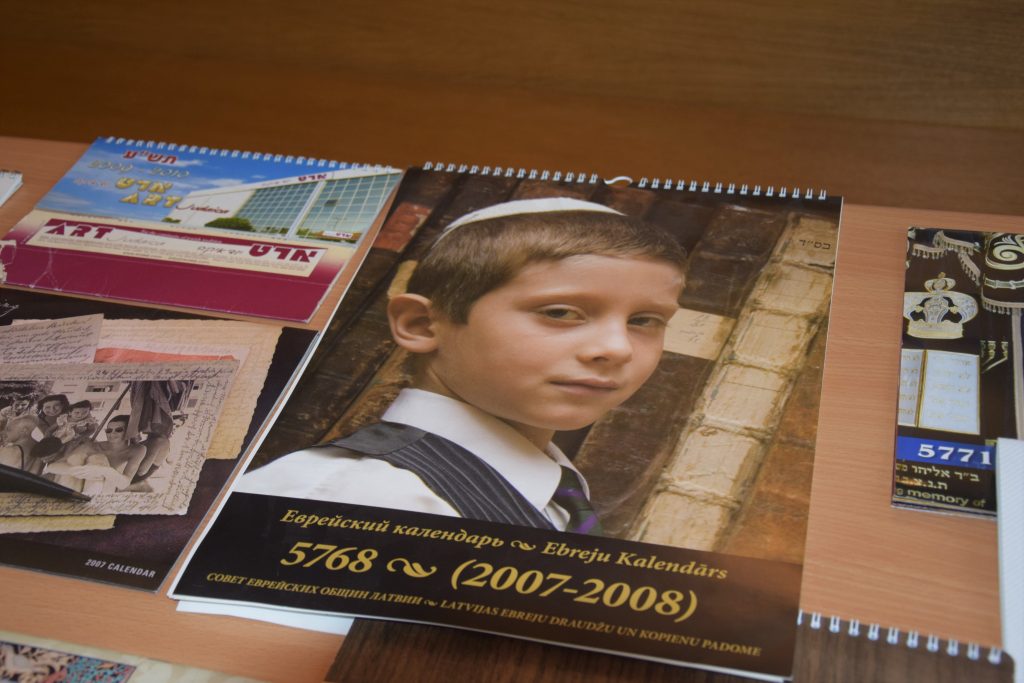 Date: 22.11.2019 - 31.12.2020
Time:
Place: Daugavpils Synagogue, 38 Cietokšņa Street (Cietokšņa iela 38), Daugavpils
Visitors of the Daugavpils Synagogue are invited to view an exhibition "25 Jewish Calendars in Latvia".
In Soviet times, the publication of Jewish Calendars was not only forbidden but also persecuted. It was believed that this is anti-Soviet literature. If these calendars were published, they were considered as "self-published" written matter. They were confiscated, and distributors of this literature could be sentenced.
Sometimes they were brought from Israel, copied by hand and, in fact, Jewish calendars can be considered as religious literature because they list the dates of the holidays and the birthdays of world-famous rabbis.
An annual release of Jewish calendars began in the 1990s in Latvia. Calendars were very colourful publications that were issued by the Council of Jewish Communities of Latvia and the Shamir Association (Riga).
Information not only about holidays, but also about the history of the Jews of Latvia, outstanding figures of Jewish culture, synagogues, education, mournful dates associated with the Holocaust, and other materials can be found in the calendars. For example, the last calendar for the year 5780 according to the Jewish calendar or 2019/2020 year is dedicated to the Jewish cuisine and cooking recipes.
The author of the exhibition is Josifs Ročko – the founder and the director of the "Jews in Daugavpils and Latgale" Museum.
The exhibition is open until December 30th, 2020.
Everyone is invited to visit the exhibition and the "Jews in Daugavpils and Latgale" Museum by calling +371 29548760.