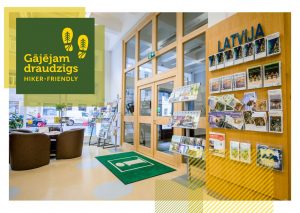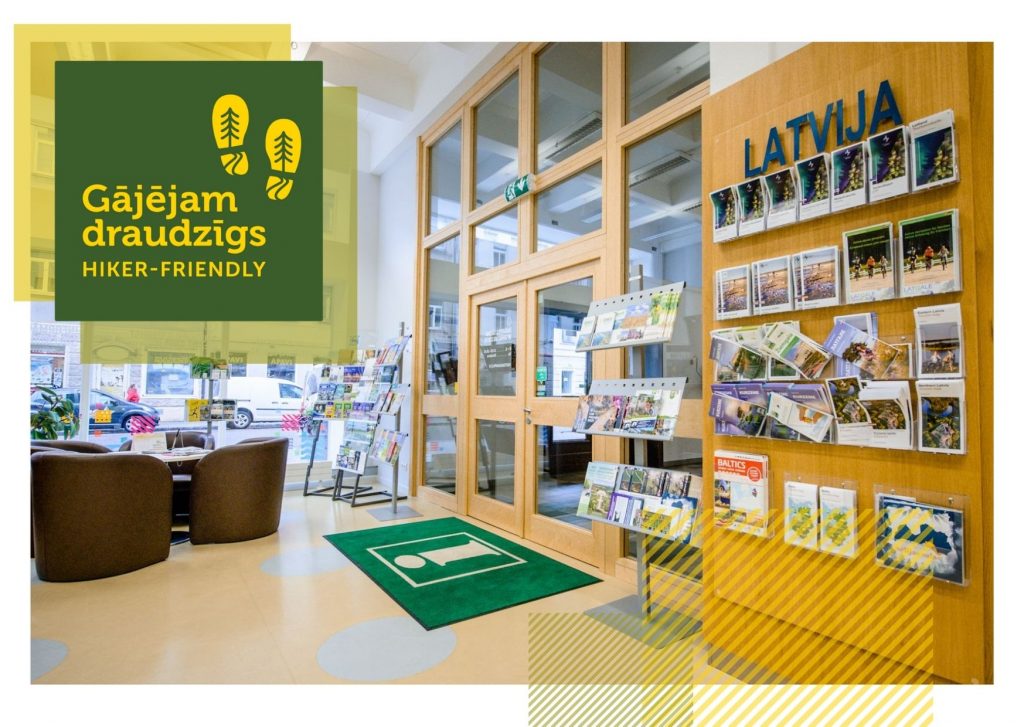 Nowadays, outdoor activities are especially topical, and hiking (walking) is a great way to get acquainted with the nature of Latvia. More and more pedestrian-oriented institutions appear in Latvia, which helps to make hiking as comfortable as possible and create a feeling of "I am welcome here, I will be understood here". Daugavpils Tourist Information Center (TIC) is a place where you can get information about various walking routes and get related services.
The "Gājējam draudzīgs / Hiker-friendly" sign is assigned to institutions and companies providing tourism services in the Baltic States. The sign shows that the entrepreneur understands and respects the needs of hikers. The owner of the "Hiker-friendly" sign provides travelers with important and necessary services, for example, information about routes, drinking water, a first aid kit, charging of electrical appliances, accommodation, and the ability to dry wet clothes and wash dirty things.
In Latvia, the sing is awarded by a commission, which includes 13 participants – both state institutions and organizations that support hiking, outdoor activities, and nature tourism. Any enterprise or institution in the Baltic States willing to provide necessary services to hikers, not only hotels but also, for example, catering companies, tourist information centers, gas stations, shops, etc., can receive the sign. More information about the distinctive sign "Hiker-friendly" and criteria for obtaining it can be found here. The interested ones can apply by writing to e-mail: lauku@celotajs.lv.
Hikers are invited to enjoy an active weekend in Daugavpils and Daugavpils region and to make sure of the hospitality of the Daugavpils TIC, which is located at 22A Rīgas Street and is open every day from 10 am to 6 pm.