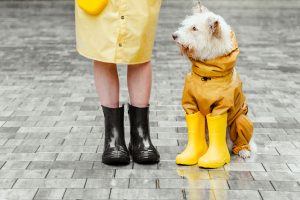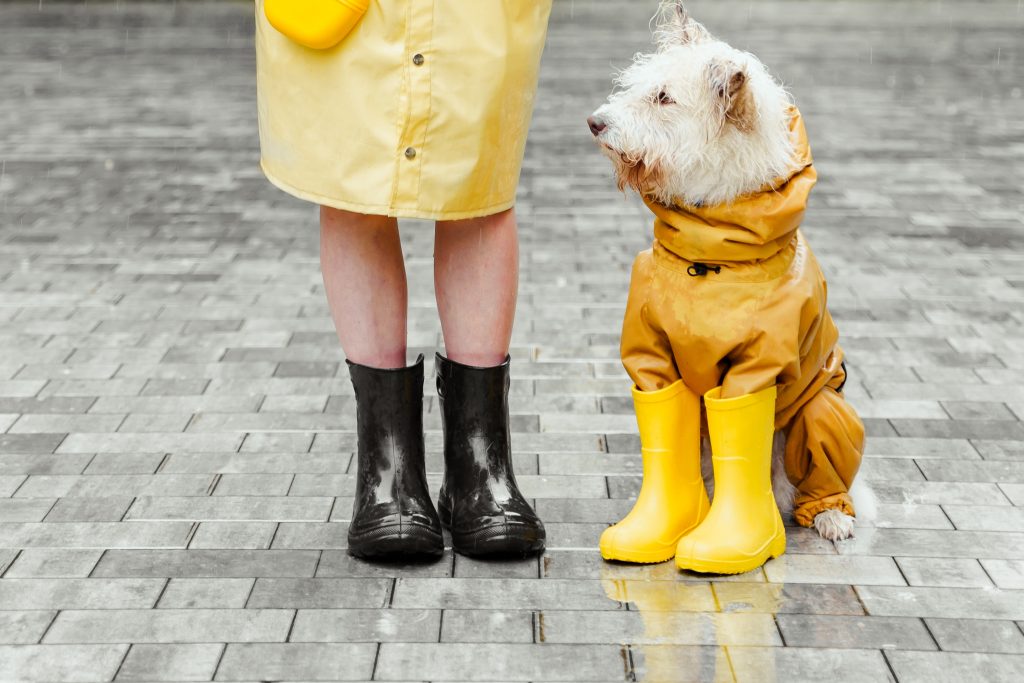 Many people love autumn for the changing colours of leaves. Trees that were once green explode into beautiful hues of gold, red, and orange. Autumn is a great time for walks and new experiences. While enjoying autumn walks in Daugavpils, it is not necessary to leave your four-legged friend at home or with neighbours. Daugavpils is a dog-friendly city. Daugavpils Tourist Information Centre invites you to combine a walk with a dog with a visit to the city's sightseeing places. There is a list of the places presented where you can go for a walk together.
Daugavpils Fortress
Probably one of the most iconic sights in Latvia – but has your dog been there? Daugavpils Fortress (19th century monument) covers an area of almost 150 ha. To this day, 80 historical buildings have been preserved in the fortress, which are placed on 10 streets that has historical names. This place is already popular for many dog owners; dozens of friendly paws go for a walk on the streets of the fortress every day.
Dam promenade along the bank of the Daugava River
Not far away, near Daugavpils Fortress, you can go for a walk with your dog alongside the new dam promenade on the right bank of the Daugava River. The total length of the promenade is almost one kilometre.
Lielas Stropu Lake promenade
This route is for those who like longer walks. The illuminated promenade in the evenings is 3 km long; it is located in a pine forest and connects two large sandy beaches. If you feel tired, there are benches along the entire footpath where you can sit and enjoy the beautiful views of the lake and pine forest. However, maybe the walk will seem too short and will inspire you to go even further? Then we suggest taking a walk through the Stropu Forest near the Stropu stage, where there are many paths suitable for walking with a dog.
Esplanade Rest Park
This park has a large bike park for those who prefer active recreation, a children's playground, a music square and well-maintained walking trails. There is also a special dog walking area. Here your dog can run around, train, jump over the barrier or jump through the tube, make friends with other dogs and have a great time.
Dubrovin Park
Although there is no dog-specific area in Dubrovin Park, it is a favourite place for four-legged friends to walk. This park was established in 1882 on the initiative of the mayor Pavel Dubrovin. Rare trees and shrubs were planted in the park. The park is named after Pavel Dubrovin and has a monument devoted to him and his dog – a bronze figure about two meters high is installed in a specially designed area near the fountain. Since the end of the 19th century, this park has been a popular gathering place for Daugavpils residents, as well as recreation place and place where public events are held.
The promenade on Bruģu Street
Another place to walk in Daugavpils is the promenade, which is located on the right bank of the Daugava River on Bruģu Street. It will be a great place for a leisurely autumn walk with the dog. There are drawings of the historical motifs of Gajoka district on the wall of the promenade.
Central Park
Central Park is a good choice for leg and scent training. The Alley of Benches and the Tree of Love can be seen in the park.
Shared bike ride
It is not easy to ride your bike and keep your dog on a leash at the same time, so practice a little before embarking on this adventure. Small dogs prefer to sit in a basket rather than run behind a bike. You can ride on a bicycle alongside regional cycling route No. 35 "Daugavas loki" in Daugavpils. You will see the historical centre of the city, parks, squares and art objects by passing this part of the route through the territory of Daugavpils.
Special places for a photo session
An Art Nouveau building, an environmental object, a famous statue or a quiet park bench. Capture the beautiful moments of your vacation in Daugavpils that will remain in your memory for a long time and will steal the hearts of social media users.
We remind you that dog must be led on a leash when walking in public places. The dog can only run in fenced dog parks and training areas without a leash.
Find more inspiration for autumn walks on the website www.visitdaugavpils.lv. If you have any questions, please contact:
Daugavpils Tourist Information Centre
Phone: +371 65422818; +371 26444810
E-mail: turisms@daugavpils.lv
Website: www.visitdaugavpils.lv
Facebook: www.facebook.com/Daugavpils.travel
Photo: pexels.com