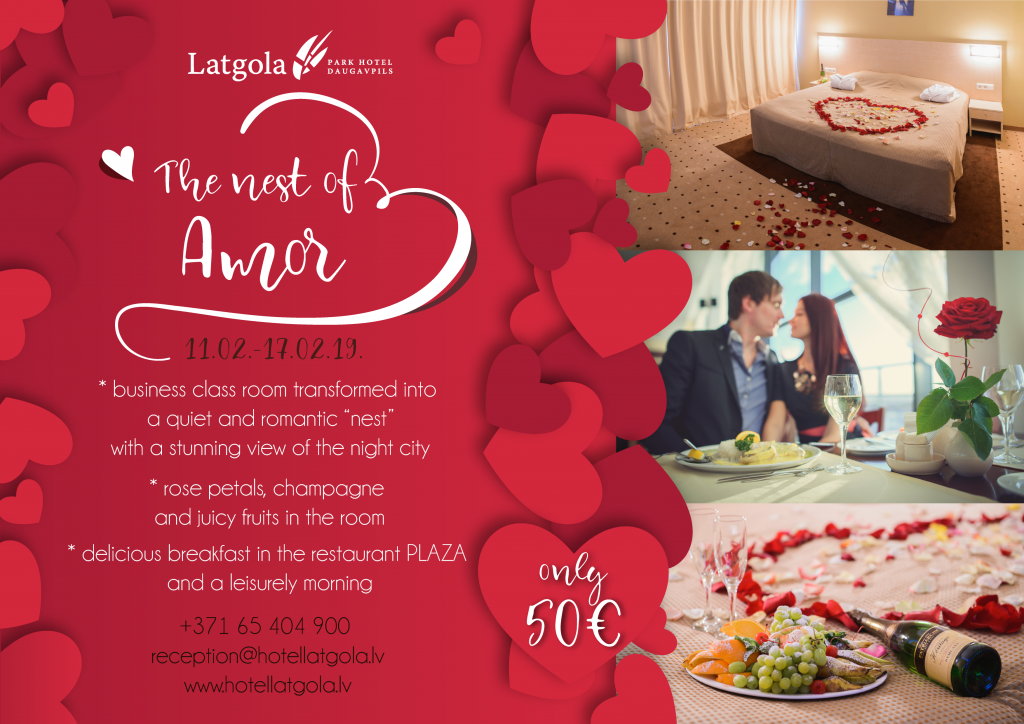 "Park Hotel Latgola" in Daugavpils has a special Valentine's Day offer for guests in February.
The offer:
• A business class room into a quiet and romantic nest with a beautiful view at the heart of the city Daugavpils!
• Streetlights will mirror in your window and will create a fabulous atmosphere while you enjoy the intimacy surrounded by rose petals with champagne and fruits.
• After a passionate night, you can enjoy a delicious breakfast at restaurant PLAZA and a lazy morning in our city.
The price of the offer – 50 euro for a double room!
Please contact reception to make reservations by calling (+371) 65 404 900 or e-mail: reception@hotellatgola.lv!
The offer is valid from February 11, 2019, until February 17, 2019.
Information: "Park Hotel Latgola"