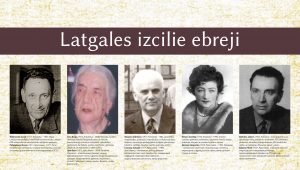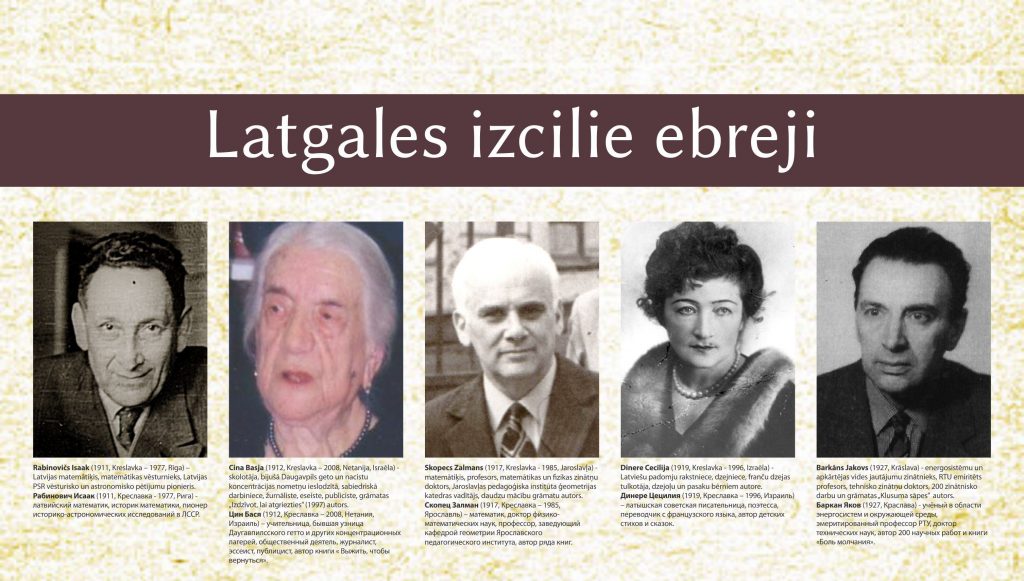 Date: 15.03.2019 - 31.12.2020
Time:
Place: Jewish of Daugavpils and Latgale Museum, 38 Cietokšņa Street, Daugavpils
The exhibition "The Great Jews of Latgale" can be seen at the Jewish of Daugavpils and Latgale Museum. It is a permanent exhibition that includes five stands with information about 125 Jews who were born, worked, lived or still live in Latgale.
Information about Jews from Daugavpils, Rēzekne, Ludza, Krāslava, Jēkabpils (Krustpils), Līvāni and other towns of Latgale region is displayed. Therefore, this exhibition is meaningful not only for residents but also for visitors from other towns of the region, Latvia and other countries.
The exhibition was created as a part of the project supported by the Ministry of Culture and Latgale NGO Support Centre. The project was developed by Josifs Ročko, director of the museum and a member of the union "Memory and Help".
The exhibition can be seen by prior arrangement by phone: +371 29548760 or e-mail: rochko@inbox.lv
Additional information: Jewish of Daugavpils and Latgale Museum