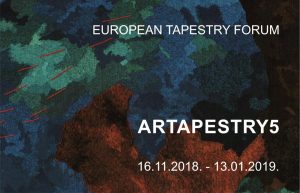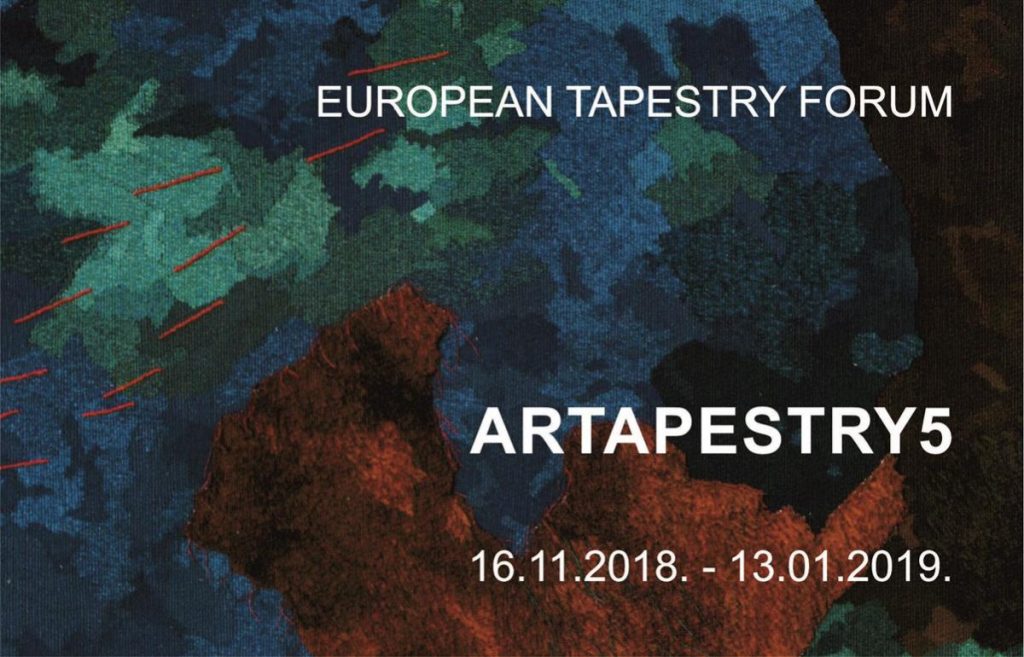 Date: 16 November - 13 January
Time:
Place: Daugavpils Mark Rothko Art Centre, 3 Mihaila Street, Daugavpils
"Artapestry5" exhibition is the fifth European tapestry show – a contemporary showcase of tapestries from 12 European countries.
The words of the representative of the exhibition:
We are proud that European Tapestry Forum (ETF) during in only a short number of years, has succeeded in creating a platform for European tapestry artists and has established a position on the international tapestry scene. In 2001 a score of visionary tapestry weavers had a dream of promoting and improving the visibility of tapestry art in Europe and enabling it to reclaim its position as a challenging art form. ETF has gained valuable experience in the past 20 years by working with artists, curators and experts.
We are now launching ARTAPESTRY5 at Art Centre Silkeborg Bad in Denmark on 6th January 2018, then successively at Kulturcentrum Ronneby, Sweden, at Mark Rothko Art Centre, Daugavpils, Latvia and, finally, at Arad Museum of Art, Romania. Each ARTAPESTRY exhibition is based on a careful selection of artwork chosen by an international jury, which includes experts in various fields. This time, the group consisted of three members: Professor Lidia Chozaj, Poland, textile artist Linda Green, Scotland, and art historian Velta Raudzepa, Latvia.
Information: Daugavpils Mark Rothko Art Centre